Philips VG‑8020
The third MSX1 machine of Philips.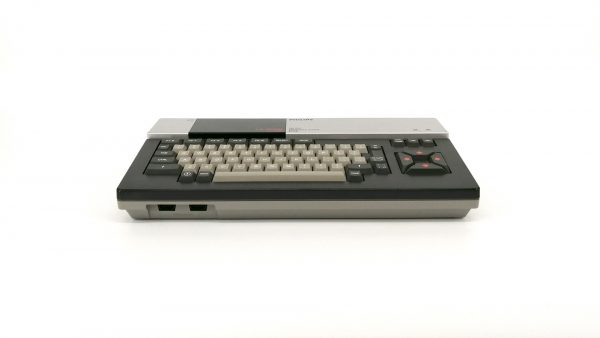 The first 2 (VG-8000 and VG-8010) both didn't have the full travel keyboard nor did they have a printer port. The NMS8020 is the first one to have both.
With that, the VG-8020 is the most succesfull MSX1 of Philips and also the last MSX1. The succesor came 2 years later as the 8230
Catalog type
Desktop computer
Operation System
MSX Basic 1.0
Museum Collection
Set up interactively in the 80s area.
This computer is adopted by:
anoniem