Philips VG‑8000
The VG-8000 is the first MSX computer released by Philips and manufactured in France.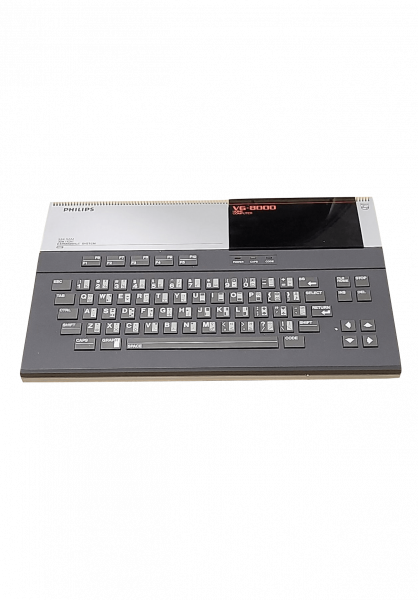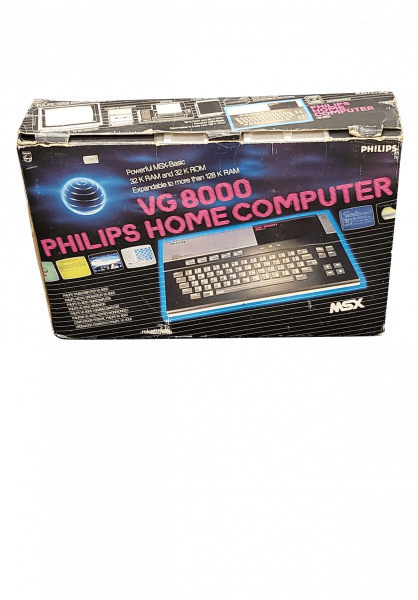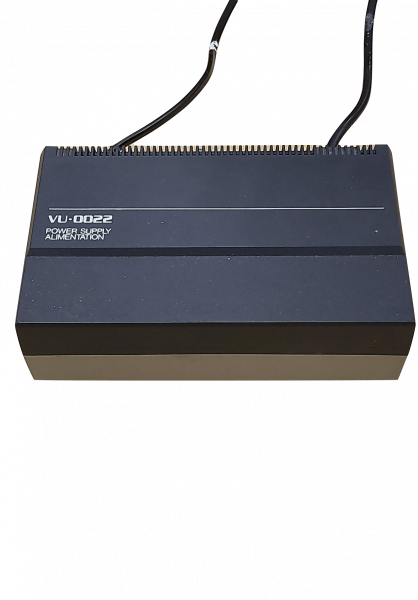 In 1982/1983 Philips worked with Thomson on a European computer standard. The project made no progress, so Philips left the project and joined the MSX standard.
The VG-8000 is the result. It is a very limited MSX computer and is not 100% up to standard: no Centronics port, no expansion bus, a bad keyboard and a non-standard PAL connector. The price was also very high, so it is not a well-selling computer and therefore very rare.
This machine has an 'International' QWERTY keyboard, the GRAPH and CODE keys act as switches.
The VG-8000 was officially only available in Belgium, Finland and Germany, but was also released in Italy as the Phonola VG-8000. It is the rarest Philips MSX computer with only 16 kB of RAM. Not 32 kB RAM as stated on the box as this includes the video memory. The external power supply was supplied with the computer, the Philips VU-0022 which was also used for the Philips VG-8010.
It is possible to connect a printer by first inserting the Philips VU 0040 cartridge.
Catalog type
Desktop computer
Operation System
MSX Basic
Museum Collection