Tulip pc compact 2 (zwart)
On 9 September 1987 Tulip Computers introduces the PC Compact 2 as successor of the Tulip System PC Compact.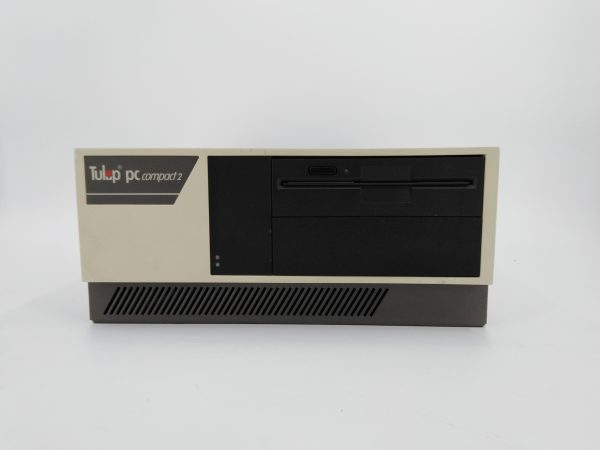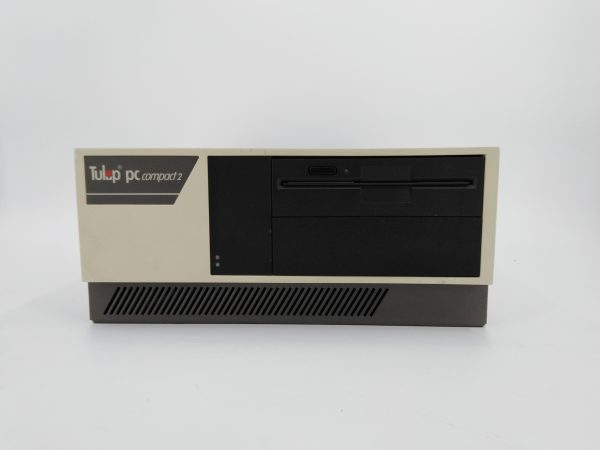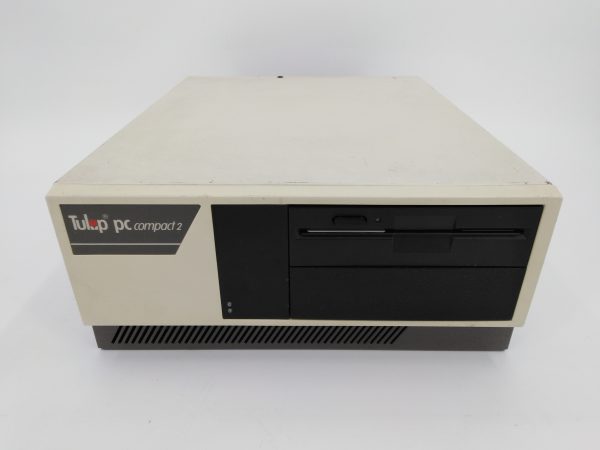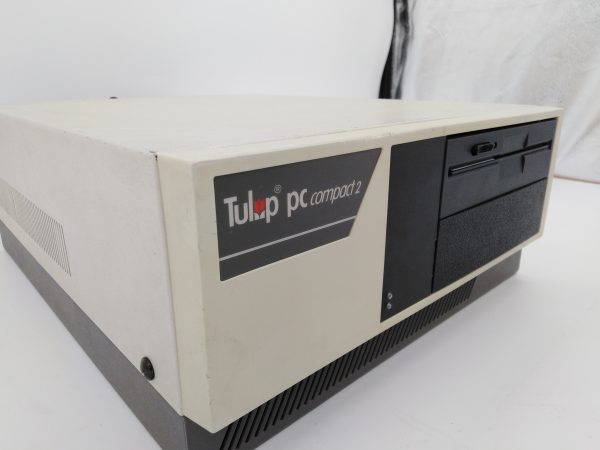 This machine is the fastest IBM PC compatible on the market with a NEC V20 capable of running on either 4.77 MHz, 7.15 or even 9.54MHz.
The Tulip Compact 2 also has a real time clock, something rarely seen in computers of this era. Combined with 640KB memory and support for High Density discs, this was a top of the line machine.
The machine was also the turning point for the brand Tulip and made the company big. This due the fact businesses and government wanted their employees working on computers too. Because of this, they invented PC Privé-projects (private PC project). Employees could buy computers with tax benefit and a discount (because of the large amount bought). The Tulip PC Compact 2 was the first computer people could buy using this system.
The first PC Privé was arranged by the Rabobank. They expected to have a few people interested but ended up with tens of thousands computers that were sold. People could choose between options like harddisks, how many floppy drives (either 5,25" or 3,5") and color monitor or not. Tulip fulfilled all these orders by manufacturing 7 days a week and using all of their stock.
Eventually Rabobank rented 3 large halls (amongst them the Jaarbeurshallen in Utrecht) where people could drive through to pick up their computer.
The default configuration of these machines is a 20MB HDD, one 360KB 5,25" disk and a DGA monochrome monitor. The price is HFL 4490,00 (ex tax) (€ 3 695.64 in 2018),
Catalog type
Desktop computer
Storage
1x FDD 5,25" + 1x HDD
Operation System
MS-DOS 3.30
Museum Collection