Tulip AT386/25
On September 22, 1989, Tulip introduced no fewer than three new systems, one of which was the Tulip AT386/25. The successor of the Tulip AT 386 from 1987, which is the first 386 in Europe.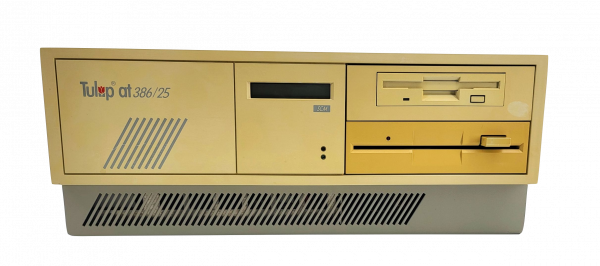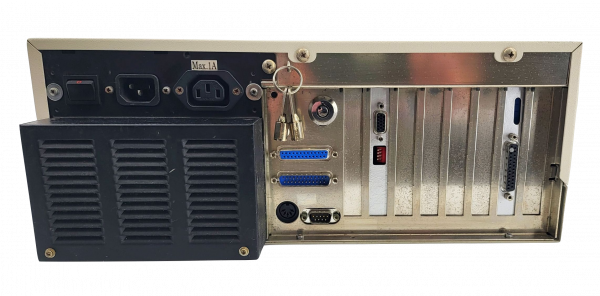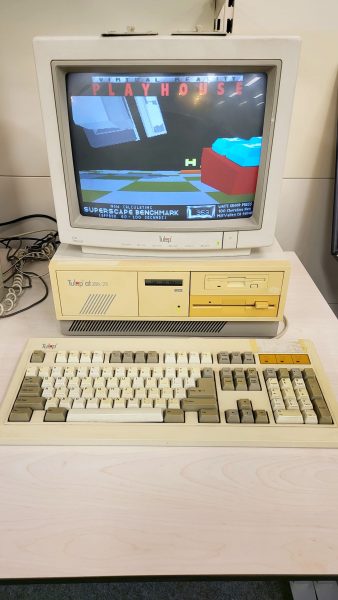 As the name suggests, the AT386/25 is equipped with a powerful 25 MHz Intel 80386 processor. The computer also had an advanced two-way associative cache memory, which ensured fast access to the working memory.
The machine was designed for heavy-duty programs that made excellent use of the "shadow RAM" functions, which significantly improved speed, especially in VGA applications. The Tulip AT 386/25 had an internal memory of 1 MB or 4 MB, which could be expanded to 16 MB on the motherboard.
Of course, the System Control Manager was also on board as standard, which controlled, regulated and secured all functions from the keyboard.
A VGA adapter and a VGA monitor were included as standard. The price for a system with 40 MB HDD and 1 FDD was Fl. 13,990 (excl. VAT).
Striking is the display in the cabinet where the processor speed and processor is displayed.
Catalog type
Desktop computer
Release Date
September 1989
Storage
40 MB HDD / 1.44 MB FDD
Operation System
MS-DOS 5.00
Museum Collection
Set up interactively in the 80s area.