Philips VG‑8235
The VG-8235 is a 1986 MSX 2 home computer marketed by Philips that conforms to the MSX computer standard.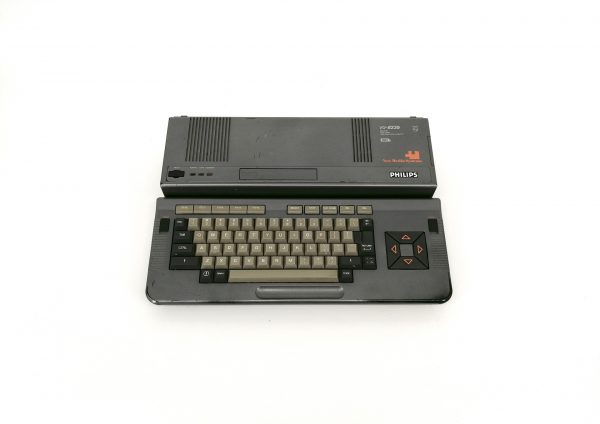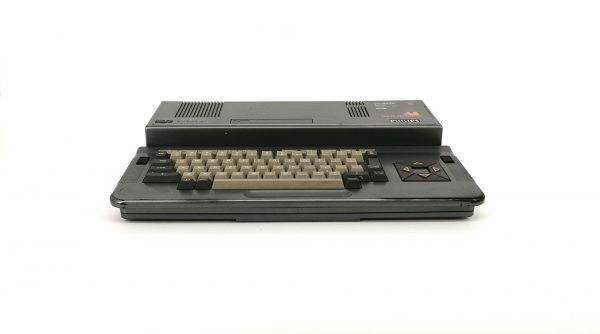 All computer electronics are housed in a one-piece computer case with an integrated keyboard. The keyboard is height adjustable and includes a separate block of cursor keys. The color combination of the housing is anthracite in combination with gray keys. The computer has two cartridge slots, and there are two joystick connectors located on the right side. The VG-8235 has a built-in floppy disk drive with a capacity of 360 KB.
Unlike other MSX computers, Philips used a proprietary sound chip, instead of the standard Yamaha YM2149.
The VG-8235 was developed and manufactured by the Japanese NEC.
Ultimately, the VG-8235 was succeeded by the NMS-8245. This model has a newly designed housing, no adjustable keyboard, and a double-sided floppy drive has been added to increase the storage capacity from 360KB to 720KB per disk.
Catalog type
Desktop computer
Operation System
MSX Basic 2.0
Museum Collection
| Collection | Serial code | Owner |
| --- | --- | --- |
| Philips VG-8235 | 635041457 | Manuel Bilderbeek |