Panasonic FS‑A1GT
The last MSX-computer, the Panasonic FS-A1GT, Also known as Turbo R.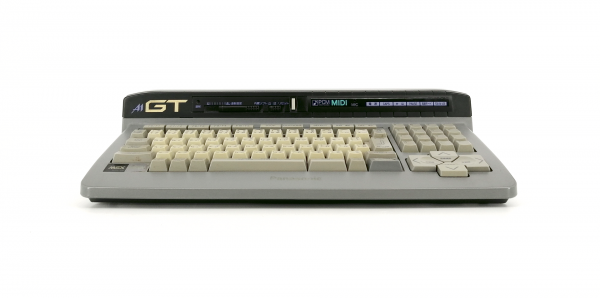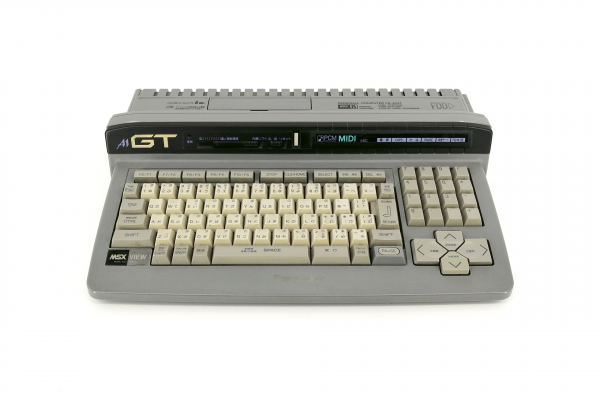 This machine was released only in Japan and is named the ultimate MSX-machine. Therefor, this machine is imported a lot by MSX-lovers.
Unlike it's Z-80 based precursors, this machine contains a RISC-processor. With this, the machine can act much faster while keeping backwards compatible with the old Z-80.
A special feature of this Turbo-R is the addition of the FMPAC chip. This chip provides much better sound and music capabilities.
The Turbo-R is, as common for MSX, fully backwards compatible.
Catalog type
Desktop computer
Processor
ASCII-Mitsui-Semiconductor R800
@ 28.6MHz
Operation System
MSX-BASIC
Museum Collection
Set up interactively in the 90s area.