Tulip at compact 2
The AT Compact 2 is clearly the sequel to the PC Compact 2. The same housing and almost the same layout in the cabinet. Only the motherboard is slightly different.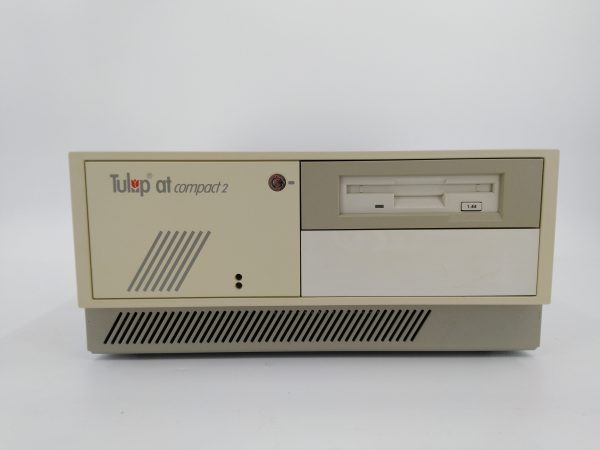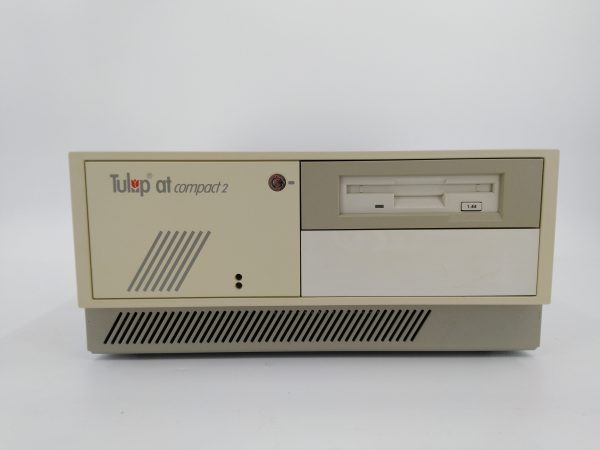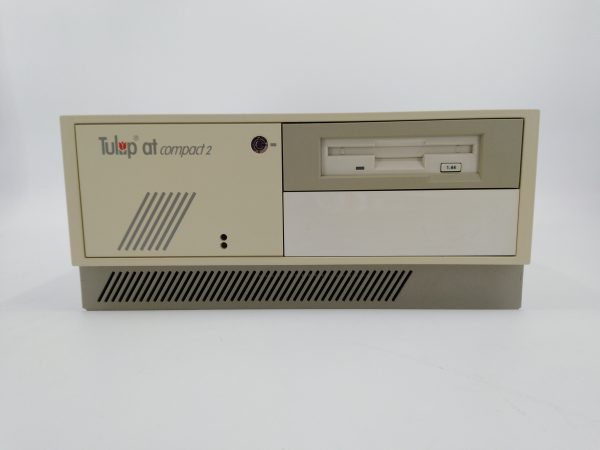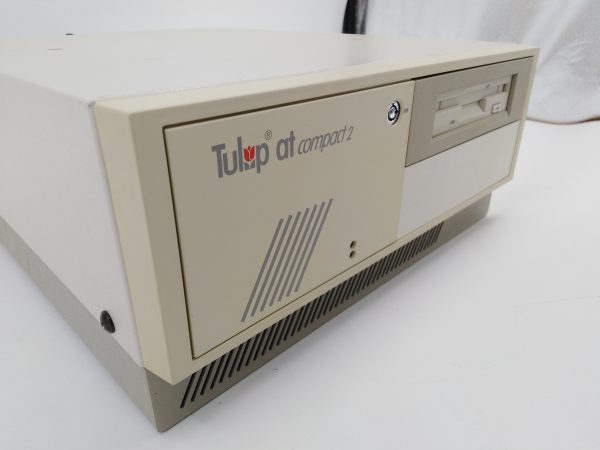 The Tulip AT Compact 2 is intended to be a strong offering in the lower and broad mid-range of the professional AT market.
When developing the AT Compact 2, Tulip has developed a number of its own ASICs (Application Specific Integrated Circuits) which, partly due to intensive use of the VLSI (Very Large Scale Integration), rightly make the Compact compact: 30.5 cm wide, 14 cm high and 37.5 cm deep.
The 80286 microprocessor operates at 12.5 MHz (can be set to 7.15 MHz by means of a jumper). The internal memory is 640Kb with 1 Wait State (Zero Wait State if the 80286 microprocessor is set to 7.15 MHz). The EPROM/BIOS is AT and OS2 compatible and takes care of the automatic loading of the operating system. The system also has standard on the motherboard: a floppy controller that controls 5.25" and 3.5" units, a clock/calendar, a mouse connection for connecting a MicroSoft mouse, a parallel port (Centronics compatible) and a serial port (RS232c compatible).
The system unit has 4 16-bit slots and 1 8-bit slot. The hard disk (20, 40 or 60Mb) is placed on the back of the power supply so that there is room for two half-height memory units in the front.
In the standard configuration, the Tulip AT Compact 2 has a DGA (Dual Graphics Adapter) video adapter that is adjustable for both Hercules and CGA. The system can also be equipped with a TEVA video adapter (EGA-compatible).
Catalog type
Desktop computer
Museum Collection
Set up interactively in the 80s area.