COMX 35
The COMX 35 is a computer designed and manufactured in Hong Kong by COMX World Operations LTD. The computer is based on a little used RCA 1820 processor running at 2.8 MHz. The machine contains a total of 35 kB of memory, of which 32 kB can be used by the user.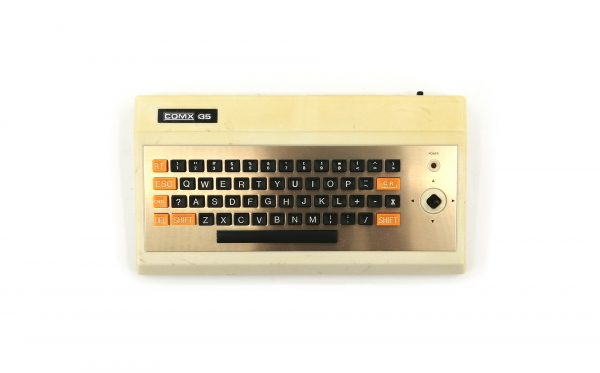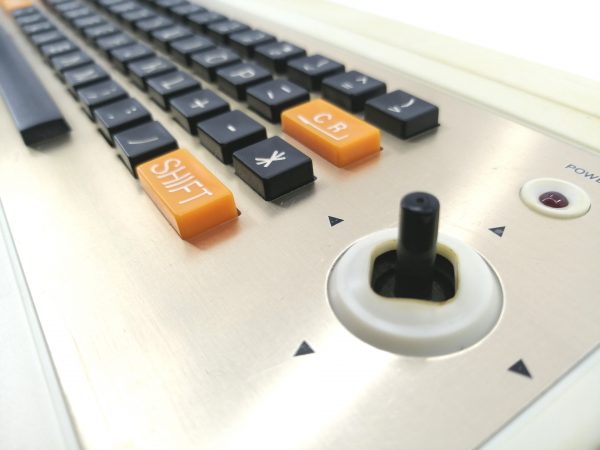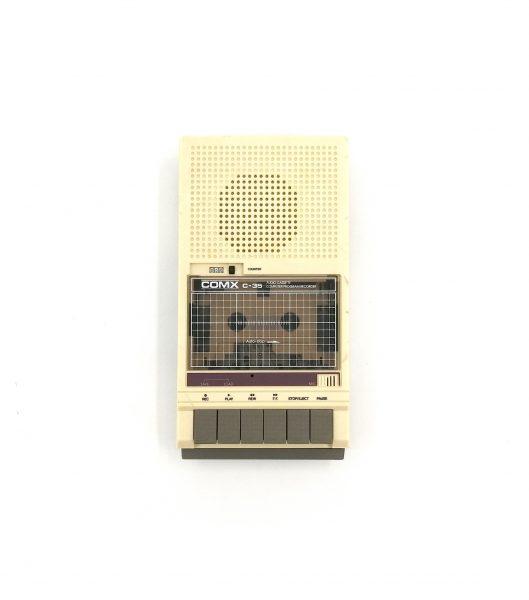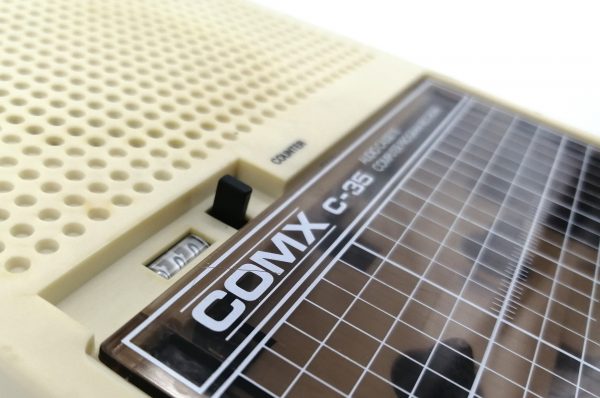 The company that imports COMX to the Netherlands, West Electronics, has supplied almost all of its COMX software for free and copyright-free (or for a small fee for tape, disc and / or shipping). West Electronics has also hosted several homemade software competitions.
Probably the most played game on COMX was The Worm, known in the Netherlands as Eet een wurm. It was a very simple game where you had to send the snake across the screen and eat all the worms. If you manage to play The Worm long enough, eventually there will be no more room for new "food", almost bringing the game to a halt. F&M has made some fixes to the game, including some additional improvements.
COMX was probably the most popular in the Netherlands, mainly thanks to West Electronics' efforts in the field of free software. As a result of competitions, many great games have been written by enthusiasts. Here's a small part of the list, too extensive to post here:
Get Your Gadget by JunioR (Jeroen Griffioen & Robbert Nix)
Boulderdash by AHON (Aryan Huben and Oscar Nui)
Donkey The Kong by MP-Soft (Michelle Peters)
Happiehap and Trainspotting by F&M (Frank and Marcel van Tongeren)
There is no graphics mode, but user-definable characters can be used to simulate graphics. The sound characteristics are poor because there is only a single beeper. You can hear it when you press a key.
The keyboard would be waterproof and used gold-plated contacts under the keys. There is a built-in joystick to the right of the keyboard.
A small thermal printer was available for the COMX 35 / PC-1.
The chosen CPU, the RCA CPD-1802, is still produced in many forms as it is radiation resistant. It was also used as the heart of the Voyager, Viking, and Galileo probes!
The most famous version is the black with gold accents. The white one present in the museum is a very rare one. The successor, the COMX PC-1, is the same machine with a better keyboard.
This computer is mainly known in the Netherlands by the importer, led by mr. Westerkamp. Unfortunately, due to an incorrect test by the Consumentenbond (consumer association), the machine was not recommended for buying. No manual would be provided. After Westerkamp had visited the head office, he took the manual out of the box. Another rectification has been placed by the consumer association, but this was too late for Westerkamp and the importer went bankrupt.
The machine was also known in Sweden and was imported by Noxon AB.
Catalog type
Desktop computer
Operation System
COMX BASIC ROM
Museum Collection
| Collection | Serial code | Owner |
| --- | --- | --- |
| COMX 35 | 00004321 | Gerben Vissers |
This computer is adopted by:
Stichting LIMA