Toshiba Libretto 100CT
The Libretto110CT is a subnotebook computer designed and produced by Toshiba. It's squeezed a full Windows PC into a device the size of a paperback book. The first Libretto model, the Libretto 20, was released on April 17, 1996 (in Japan only), with a volume of 821 cm (50.1cu in) and weighing just 840g (30oz), making it by far, the world's smallest commercially available Windows PC at the time, and a trend the Libretto Range continued for many years. The original Libretto line was discontinued in Europe and the U.S. in 1999, but the production continued in Japan with the SS, FF and then the L series until 2002. The first L series Libretto (The L1) was released on 18 May 2001 (in Japan only) and the last (The L5) just 11 Months later on 24 April 2002. Production of all Librettos ceased from 2002 until the release of the Libretto U100 in 2005.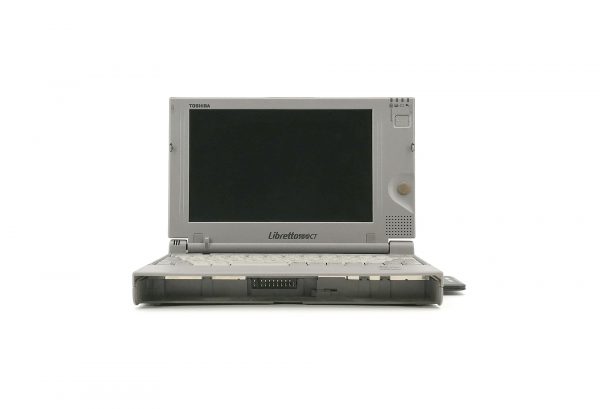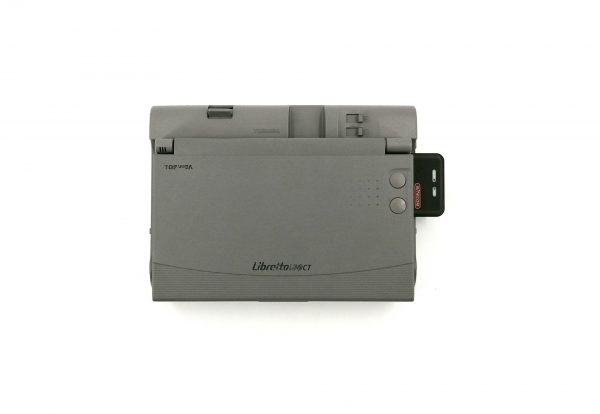 The 100 model featured an Intel Pentium 166 MHz MMX, 32 MB RAM (expandable to 64 MB max), 2.1 GB hard disk, and a 7.1" TFT display.
Catalog type
Portable computer
Operation System
Windows 98 SE
Museum Collection