Epson HX‑20
The Epson HX-20 is world's first laptop computer. The machine is invented and patented in 1980 by Yukio Yokozawa who worked for Seiko (now Seiko Epson). It was announced in 1981 in Japan and North America (at the COMDEX in Las Vegas) and got great attention from the visitors.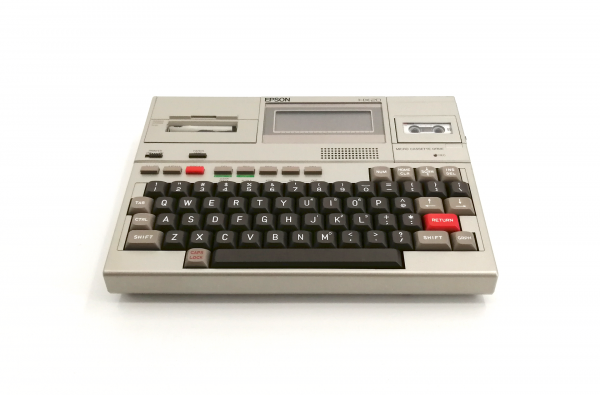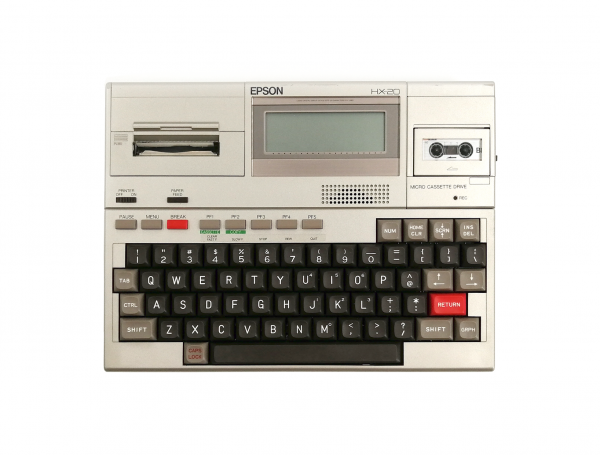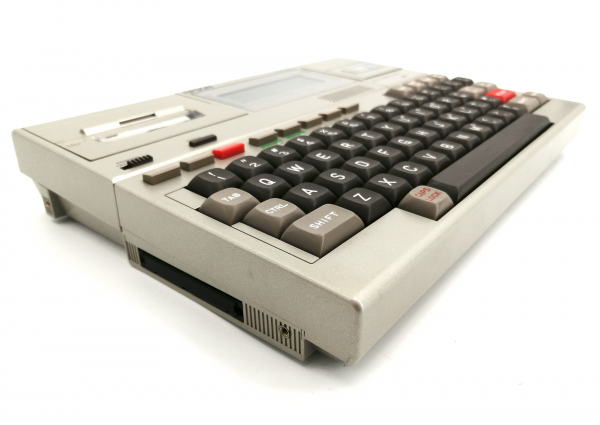 It's the size of an A4-paper and it works on AA-batteries which lasts up to 50 hours.
The display can display 120 x 32 pixels making it 4 lines of 20 characters. By default, a printer and storage on micro cassette was inside the machine.
The later, more successful, Tandy Model 100 used this design for their machine.
Catalog type
Portable computer
Museum Collection