Apple G4 Cube
The Power Mac G4 Cube, or Cube for short, is a machine inspired by the 1996 NeXT Cube, it had to fill up a gap between the IMac G3 and the Power Mac G4.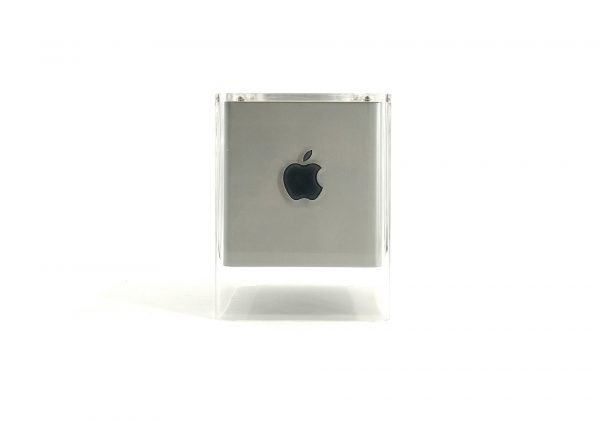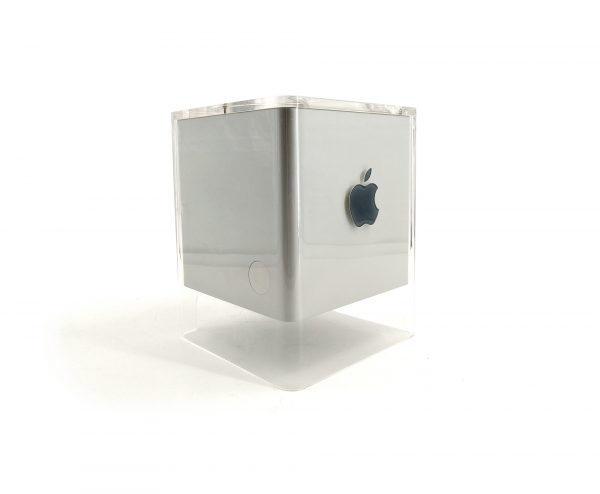 The design comes from Jonathan Ive and is considered to be one of the most beautiful Apple computers ever created. The machine has no fans, and only uses convection for cooling, which results in overheating and even tearing of the outer case, sadly after 1 year of release Apple had to take it off the market.
Furthermore, the Cube has no build in sound card, sound came exclusively through the small round USB speakers from Harman Kardon which are part of the complete collection.
Catalog type
Desktop computer
Museum Collection